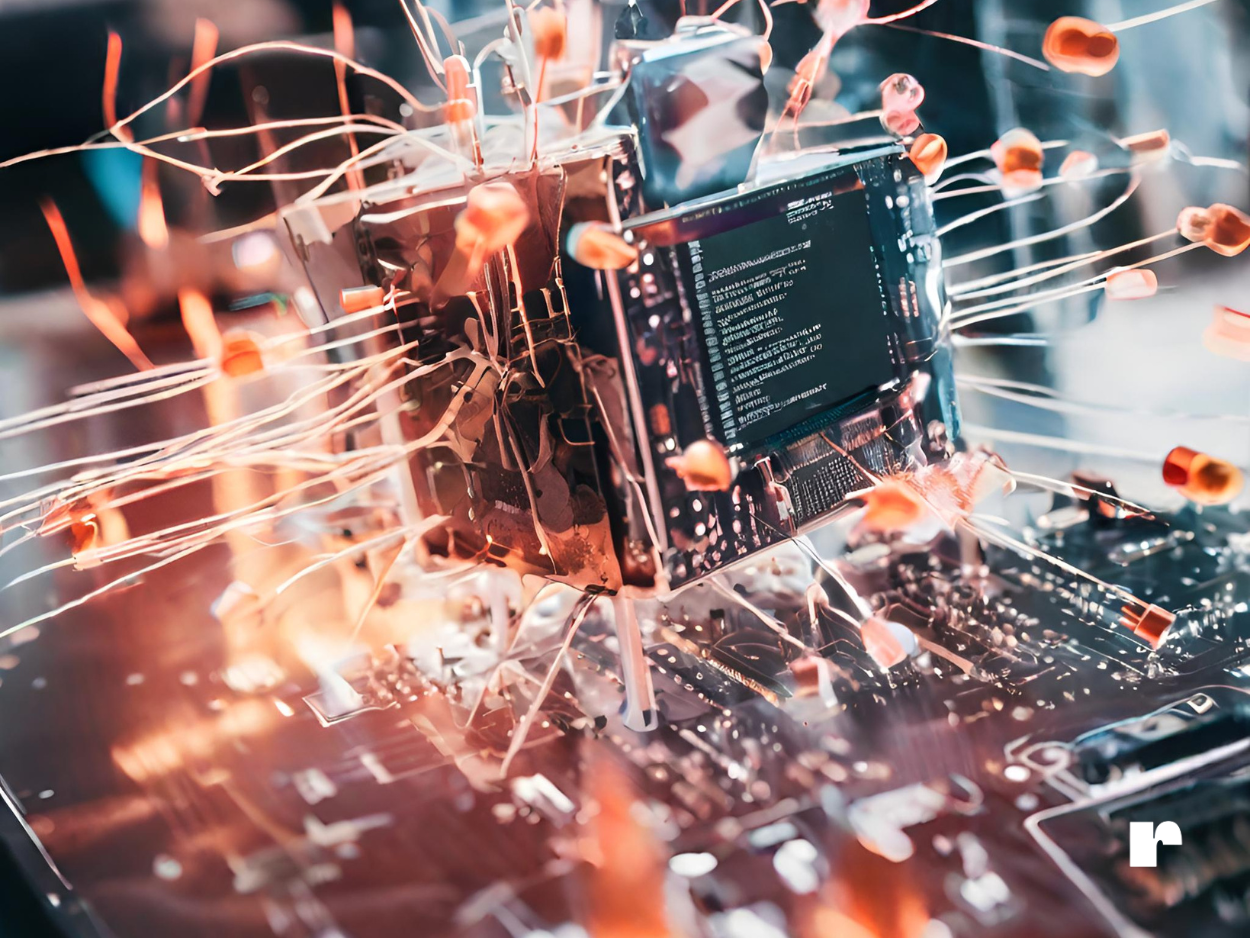 November 08, 2023
The Explosive Growth of Defense Technology
Over the past few decades, the world has witnessed the rapid evolution in defense technology. This has been driven by a wide range of factors, including advances in materials science, computer technology, and artificial intelligence. As a result, we now have access to an unprecedented array of tools and weapons that are capable of defending our nations against a wide range of threats.
One of the most significant areas of growth in defense technology has been in the field of unmanned systems. Drones and other unmanned vehicles have revolutionized the way that we conduct military operations, allowing us to gather intelligence, conduct reconnaissance, and even carry out targeted strikes without putting human pilots at risk. Similarly, advances in cybersecurity have also played a crucial role in safeguarding our nations against cyberattacks and other forms of digital threats.
Venture Capitals are betting on startups to save the day for the Pentagon as it modernizes its weaponry amid brewing conflicts with China. Sure, the whole defense tech scene can be a bit of a head-scratcher, especially with all the ethical debates and the uphill battle to snag government deals. But, VCs are diving in headfirst, feeling more confident than ever in their investments.
It's all hands on deck when it comes to national security amid intense competition with China. This has sparked major investor interest in startups that specialize in satellite imagery, cyber security, space tech, AI, defense technology, and autonomous robotics. The big hitters like SpaceX, Anduril, and Palantir have already proven their mettle in military applications and even raked in billions in investment. In fact, since 2021, venture capital funding for U.S. firms in this category has skyrocketed by 40%, with almost $100 billion invested - a colossal leap compared to the previous seven years.
Investors are gearing up for a battlefield of a different kind: defense technology. And it's not just any defense tech; they're eyeing software-based systems that could take the sector by storm. The recent turn of events has put an even brighter spotlight on this area, with bigwigs like Kirsten Morin from HighVista Strategies singing the praises of its investment potential. According to PitchBook, the U.S. defense tech market is primed for a massive growth spurt of about 16% annually, and venture capital-backed companies are revving up to take on the likes of Lockheed Martin and Raytheon. Brace for impact..
While other investment firms are dipping their toes into defense tech waters, Philip Bilden, the big boss at Shield Capital, knows that investing in this field needs sharp, specialized skills. Shield Capital, which backs "dual-use" commercial and military-tech startups, recently smashed its target and raised $186 million for its first investment fund, leaving other emerging managers in the dust. Shield's secret sauce? The founders have top-level connections with the U.S. military and the Defense Innovation Unit, giving them a massive edge in the game.
The defense tech industry is firing on all cylinders, with venture capitalists (VCs) taking notice and adding more fuel to the fire. Several companies are making bank, with Anduril leading the pack at a whopping $8.5 billion, followed by Shield AI at $2.7 billion and Skydio at $2.2 billion. Even secondary investors are chomping at the bit, driving up Anduril's value to over $18 a share.
Ben Lamm, a savvy entrepreneur, predicts that this isn't just a passing fad, but a sustainable growth opportunity that will push big shot funds to focus on defense tech. He even foresees the emergence of mid-tier funds dedicated entirely to the sector. Keep your eyes peeled, folks!
Get ready for a futuristic twist on the defense market as venture capitalists swoop in to back software-based defense systems. The US defense-tech market is expected to skyrocket with a 16% compound annual growth rate. While old-school defense contractors scramble to stay in the game, VC-backed companies are hot on their heels. Insiders say that specialized know-how will be key to success, and it's not just big players like Anduril, Shield AI, and Skydio raking in the cash, secondary investors are also bullish on the sector's future. Serial entrepreneur Ben Lamm is convinced that interest in defense tech is a long-term trend, with new mid-tier funds cropping up for specialized backing. The future of defense has never looked so tech-tastic!
So what does this have to with us? 
Ratio's Ecosystems are designed to provide entrepreneurs and startups with a unique opportunity to connect with like-minded individuals and industry experts. By joining one of these ecosystems, you will gain access to a wealth of knowledge and resources that can help you take your business to the next level.
Whether you're interested in artificial intelligence, cybersecurity, defense technology, or any other industry, Ratio has an Ecosystem(s) that's right for you. By engaging with other members of your Ecosystem, you'll be able to stay up to date on the latest trends and developments in your field, and you'll be the first to hear about exclusive funded opportunities that can help you grow your company.
So if you're looking to stay ahead of the game and take your business to the next level, join one of Ratio's Ecosystems today. With our help, you can achieve your goals and make your dreams a reality.
SOFWERX: SOFWERX serves as an innovation platform for the United States Special Operations Command as a 501(c)(3) nonprofit by bringing the best of Government, Industry, Academia, and National Labs together to help solve challenging problems encountered by Special Operations Forces.
LANDWERX: The agricultural cooperative transforming the economic and societal value placed on farms among the food value chain, proudly announce the launch of LANDWERX, a first-of-its-kind agriculture innovation hub and the latest addition to the DEFENSEWERX network.
ENERGYWERX: DOE's innovation hub, ENERGYWERX will address DOE needs and provide a platform for cooperative teaming and innovation. In collaboration with DOE, ENERGYWERX will work with Academia, Industry, and National Labs to discover, engage, and accelerate novel solutions in support of DOE.
HSWERX: The Pilot DHS Innovation Hub was created under a Partnership Intermediary Agreement between DEFENSEWERX and the Department of Homeland Security Science and Technology.
Cyber Fusion Innovation Center: CFIC is an innovation and collaboration space to support and connect initiatives across the Department of Defense (DoD) that identifies innovative solutions to provide Army Cyber with a competitive advantage.
Doolittle Institute: The Doolittle Institute, an AFRL Innovation Institute, supports the Air Force Research Labs Munitions Directorate by working to license and commercialize AFRL/RW technologies in the private sector, enable rapid technology delivery to the warfighter, identify and foster new R&D partnerships and develop AFRL's current and future workforce.
One Nation Innovation: Creating Public-Private Partnerships, focused on an Open Innovation Ecosystem; Transform communities, students, veterans, and businesses into an Innovation environment that leverages existing Consortiums, Non-profits, Accelerators, and Institutes/Labs and making America the World Leader in Emerging Technology Innovation and execution.
Tradewinds: Tradewinds is the Department of Defense's framework for sourcing, funding, and developing solutions to challenges in the artificial intelligence/machine learning, digital, and data analytics space.
Explore all of Ratio's Ecosystems
Explore Ecosystem Challenges & Opportunities
Be the first to receive our new updates, opportunities, challenges, events, news, and so much more