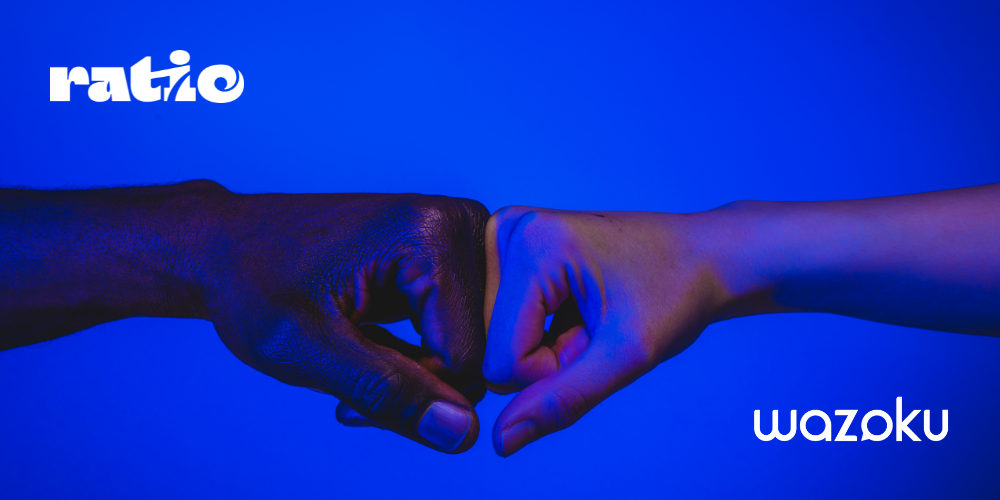 October 30, 2023
Ratio Exchange Establishes Strategic Partnership with Wazoku to Expand Sourcing Ecosystem
"Connecting Ecosystems to Help Customers Solve Problems and Challenges Faster"
Virginia, February 8, 2023 - 
Ratio Exchange, an emerging leader in the Federal Sourcing Market, is excited to announce that we will significantly expand our sourcing ecosystem through a strategic partnership with Wazoku, the global innovation leader helping their clients in the US Government and global private sector innovate at scale.
"Our mission has, and will always be, integrate sourcing ecosystems that bring our customers the very best companies, capabilities, and talent to help them solve problems and challenges faster", said Jim Benson, Chief Technology Officer, Ratio Exchange. Wazoku's Crowd ecosystem of 700,000+ solvers from 195 countries territories and islands have helped DoD, Intel Community, DHS, Energy, EPA, NASA, HHS and many other Agencies/Departments and Contractors find or create solutions for their problems and challenges. "Wazoku will provide our customers with an entirely new sourcing channel to access and engage global talent – especially early in the process of problem definition and in technical areas of need," said Benson.
"We are excited to partner with Ratio Exchange to continue creating impact and delivering results to the Federal Government" said Jon Fredrickson, Wazoku's US Government Executive leader. "Ratio Exchange has established a great reputation of delivering ecosystem capabilities to their clients. We intend to combine our unique capabilities with shared clients in the public and private sectors by integrating our ecosystems and platform capabilities," said Fredrickson.
Ratio Exchange will be working with Wazoku over the next quarter to establish an integrated model that allows customers to access and engage Wazoku's ecosystem of problem solvers.
For further information about Ratio Exchange, visit https://www.ratio.exchange
For further information about Wazoku, visit https://www.wazoku.com
Explore Ecosystem Challenges & Opportunities
Be the first to receive our new updates, opportunities, challenges, events, news, and so much more